UKULELE PRIVATE CLASSES (RESERVATION REQUIRED)
Profile
In the field of solo 'ukulele playing, the number of recording artists who specialize in jazz can be counted on one hand. Bill Tapia and Lyle Ritz are two names that immediately come to mind. Now with this historic CD, Benny Chong's name can be officially added to that "endangered" list.Benny taught himself to play the 'ukulele when he was about 11 years old. After nine years or so, he virtually put the 'ukulele away for some thirty-five years. When I met him in 1964, he was the guitarist with the Ali'is, the band that backed up Don Ho. In 2000, I invited him to be one of the four artists in "The Art of Solo 'Ukulele", a concert series that led to a CD and a public TV special. These events revitalized his interest in the 'ukulele, resulting in his debut album Ukulele Jazz.
Website:UkuleleJazz.com
Fees
Private:$300/90分
Group(more than 3 students per group): $120 / 90mins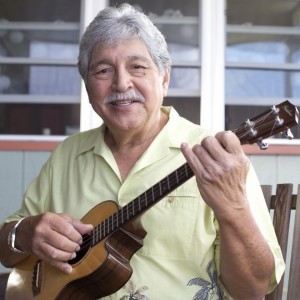 Profile
Byron Yasui taught himself to play the 'ukulele when he was 13 years old. He played it for recreation from 1953 to 1960, then put it aside when he started college and became a string bassist. In 1998, the 'Ukulele Hall of Fame Museum invited him to be one of the four 'ukulele soloists in a four city concert tour on the east coast.
Fees
Private: $300 / 60mins
Group(more than 3 students per group): $120 / 60mins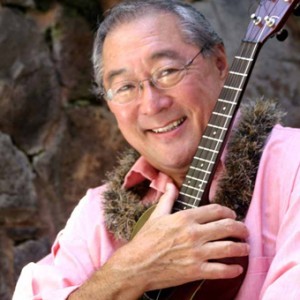 Profile
Bryan Tolentino is a self-taught 'ukulele player who began playing the 'ukulele at the tender age of 10. His early influences were the musical groups, "The Son's of Hawaii" and "The Sunday Manoa." After graduating from Saint Louis School in 1979, he and some friends formed a musical group called "The Side Order Band." Although their paths have taken them in different directions, they have reunited to share in a friend's vision to "just play" and to "make MAGIC." Bryan released his first solo album "Ka 'Ukulele Lele" in 2005, a mixture of Hawaiian, contemporary and original songs. It is a wonderful blend of Bryan's creativity and diversity with the 'ukulele.
Fees
Private: $200 / 90mins
Group(more than 3 students per group): $60 / 60mins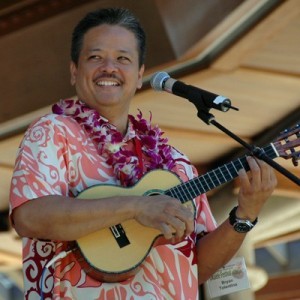 Profile
Tracey Terada, aka Dr. Trey has made his life's mission to show the world that the `ukulele is one of the most versatile instruments ever created. His passion for the music and the `ukulele has lead him to becoming a Na Hoku Hanohano award winning producer of Pure Heart (with Jake Shimabukuro). Currently, Dr. Trey has teamed up with Mailani Makainai to create an unstoppable team that brings a fresh and exciting approach to traditional and contemporary Hawaiian music.
Fees
Private: $120 / 60mins
Group(more than 3 students per group): $50 / 60mins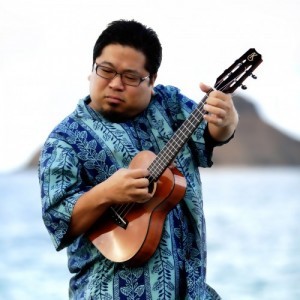 Profile
Kalei's been at the forefront of today's ukulele revolution since 2008 when his debut album, "Contemporary Ukulele," kicked up the demand for performances in the U.S., Japan and Thailand, exposing Kalei to thousands of ukulele enthusiasts. Their hunger for his music inspired him to create www.uketheory.com where fans from around the world can learn many of his challenging techniques. Social media sites and the web provide instant access for his fans to stay connected to his music, performance calendar, and the explosive world-wide popularity of the ukulele.
Fees
Private: $120 / 60mins
Group(more than 3 students per group): $50 / 60mins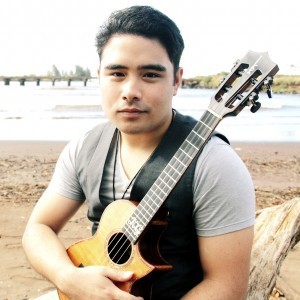 Profile
Born and raised in Manoa Valley on the island of O'ahu, Tj Mayeshiro began playing the ukulele at the tender age of 10, learning from some of the top ukulele players in Hawaii including Bruce Shimabukuro and Brian Eberly.
While growing up, he also played the piano and was intrigued with the compositions by Chopin and Mozart. Eventually, his love for ukulele won over piano and he continued to be influenced by the styles of greats like Gordon Mark and Jake Shimabukuro.
For Tj, a ukulele hobby now has blossomed quickly into a budding career. At the age of 13, Mayeshiro won the 1st annual Aloha Tower Ukulele Contest. One year later, he won the Dukes Ukes Ukulele Contest. Now at the age of 20, Mayeshiro is teaching ukulele to students ranging from elementary to high school age at Iolani School in Honolulu. As well, he performs in numerous private gigs and twice a week as part of the popular trio, Heart & Soul (alongside Micah Ganiron and Jody Kamisato) at the Disney Aulani Resort on O'ahu.
Fees
Private: $100 / 60mins
Group(more than 3 students per group): $45 / 60mins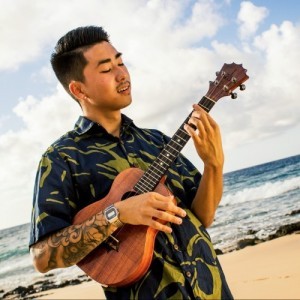 Reserve Your Lessons
Tel: 808-312-4381
Office Hours: 11:00am ~ 6:00pm/Monday – Saturday 
Sunday, as well as early morning and evening classes also available by appointment!
Reserve Your Lessons
Tel: 808-312-4381
Business Hours: 10:00am-7:00pm (Sat/Sun by Appointments Only)